the island
picture-journey
travel guide
climate
journey there
ferry connection
holiday/sport
mountainbiking
windsurfing
sailing
health
real estate
building in greece

| | |
| --- | --- |
| | Paths in the Karystos countryside |
Walk F Grabia - Myli
2,5 hours. No shade on walk. Shade at picnic area.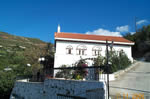 Start at the church of AGIA SOFIA (St. SOFIA) in GRABIA which is built on site of mosque. Below the church are five FOUNTAINS where water flows from below the church.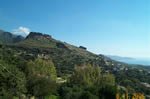 Follow the main road left and take the KALDERIMI (stone path) on the right uphill to AGIA AIKATERINI ( St. KATHERIN) church. Turn right at the church along a path and then left to the AQUADUCT (KAMARES) which carried water to the upper part of the old city. Take the path under the aquaduct down to a stream, cross the stream and follow the path along the valley. You have wonderful views of the Castle. At the end of the path is a TURKISH FOUNTAI
The path joins a road and uphill you can visit the church of AGEE THEODOREE (St. THEODORE), on the left is a picnic area. Downhill is the church of AGIA PARASKEVI (St. PARASKEVI). The road goes downhill to MYLI passing to Turkish FOUNTAINS on the right. Go downhill past a taverna and turn right towards the castle. Cross the stream and go uphill on the road, which goes around the hill, this will take you back to GRABIA.
Impressum
who we are?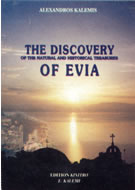 accommodation
camping
communication
Greek cusine
nature
ecosystems
sightseeing
monasterys
museums
other
links