the island
picture-journey
travel guide
climate

journey there
ferry connection
holiday/sport
mountainbiking
horse riding
windsurfing
sailing
health
real estate
building in greece


Scuba diving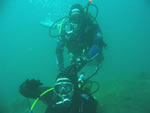 Greece is located in the South East of Europe between the Aegean Sea, the Ionian Sea and the Mediterranean Sea. It is a peninsular and mountainous country.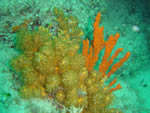 The Greek Seas offer perfect conditions for diving in its clean and crystal clear waters and many vistors travel here only for diving. Scuba diving is allowed in all the sea areas of Greece and the Greek islands where there is no specific prohibition for the protection of archaeological sites.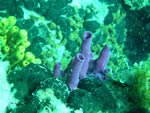 The beautiful island of Evia, located off the eastern side of Central Greece, is the second largest of all Greek islands, and it is from here that we welcome you to our own corner of Greece. With stunning landscapes and inspiring scenery, Evia is an island filled with nature and natural beauty.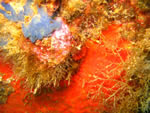 Evia is just as beautiful underwater around it's shores and beaches, as it is on land. Underwater, there is a whole new part of the island awaiting for you to discover and to experience.

Old shipwreaks, unique sealife and colourful plants are just some of the magic and beautiful sights awaiting you at the bottom of the blue waters of the Aegean coast and the gulf of Evia.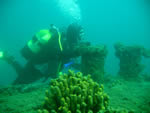 The best bet for dive frogs is to connect with one of the companies offering yacht-based diving tours. One of these, "Diving Travel" are delighted to be able to offer visitors to the island of Evia the chance to experience a totally unique and wonderful experience, with one of our diving excursions.


Diving Federations and unions:
For more information about where to find diving centers in Athens, contact the Hellenic Federation of Underwater Activities.
Information:
The Hellenic Federation of Underwater Activities
Post Office of the Old West Air - Terminal 166 04 Elliniko
Tel: (210) 98.19.961
The Union of the Owners of Diving Center 67 Zea Port, Piraeus
Tel: (210) 92.29.532 (Mr. Ali Purakbar)
Tel: (210) 41.18.909 (Mr. Tzanoudakis)
Impressum
who we are?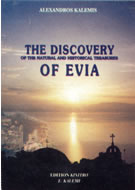 accommodation
camping
communication

Greek cusine

nature
ecosystems
sightseeing
monasterys
museums
other
links