the island
picture-journey
travel guide
climate
journey there
ferry connection
holiday/sport
mountainbiking
horse riding
diving
windsurfing
sailing
health
real estate
building in greece
| | |
| --- | --- |
| | Kehries |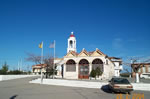 Kehries could be characterized as a junction connencting the eastern with the western coasts of Evia, establishing, thus, ideal conditions for anyone who wish to spend his vacations here, combining the green forest of the village with the freedom of choice among the coast of Aegean or Evoic Seas.
Traditions and legends have combined the history of the small fountain, found in the situation where the medieval village, so called Ligdia, and the passing there of the legendary knight, Erotocritos.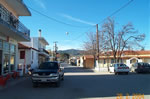 The area which during the times of Turkish occupation was a Kara-Ali's estate was assigned, after the liberation, to the hands of the resolution fighter, Angelos Tombazis. Then, after a decision of the Greek Goverment in 1925 it was assigned to the landless farmers of the area.
Impressum
who we are?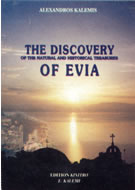 accommodation
camping
communication
Greek cusine
nature
ecosystems
sightseeing
monasterys
museums
other
links